Catalogue
Extensive catalogue with ready-to-use solutions
Pre-owned machines
Reconditioned and extensively tested
Customization
Our R&D department also designs customized food processing machines for your specific needs
We design, manufacture and assemble food processing machinery
Pasteurization oven with counter pressure
Drying, smoking, cooking, baking and roasting ovens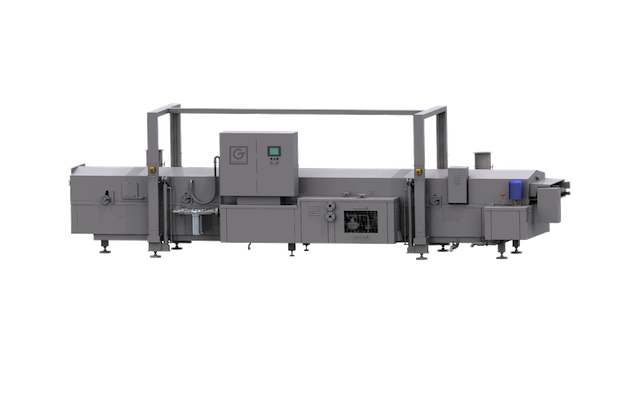 Continuous fryer & cooking tunnel
Continuous convection & steam ovens
Other stainless steel food processing tools
Turn-key solutions or customized machinery

Gernal has over 50 years of experience in the food industry. We design, manufacture and assemble the finest machinery and production lines for the food processing industry. We provide food processing plants worldwide with turn-key solutions and customized machinery.
Broad knowledge and experience in food processing

Gernal produces numerous ready-to-use solutions which are user-friendly as well as high-end. If our ready-to-use solutions aren't the right fit for you, we together will come up with the right customized solution for your needs. Our team consists of highly qualified and experienced experts who will give you reliable and trustworthy advice. In addition, Gernal only uses the latest technologies to develop only the finest machinery.
Excellent service, at home and abroad
Our close-knit connection with the food industry allows us to offer the right machinery for your specific needs. Gernal machinery and Gernal after-sales service guarantee a highly efficient production process.
Our team and our machines are not just renowned in Belgium but also abroad. Over half of our machines are to be exported around the world.
Exceptional after-sales service
Gernal doesn't supply machines but supplies solutions, supported by our after-sales service. The Gernal solutions are at the core of your food processing plant. Reliability is key!
This after-sales service is paramount to our company. After installing your machinery, we are at your disposition for advice and technical support. Together we figure out the best solution and repair for all your troubles.