Continuous convection ovens and steam tunnels
Roast, defrost or steam
Automated roasting, defrosting or steaming

✔ Steam dim sum and dumplings until they're perfectly cooked
✔ Pasteurize your packaged meals in a continuous and controlled process
We are experts at manufacturing food processing machinery

✔ High-performing and automated for a steady product quality
✔ Continuous production, without interruptions and tailored to your product
✔ Easy and quick cleaning thanks to QuickClean® construction
✔ Easy to integrate in your existing production lines
✔ Large capacity : 200 up to 1500 kg/h of final product
✔ Hygienical design
✔ Traceable resources
✔ Insulated walls and hood
✔ Automated belts to cooled area
✔ Continuous process with reduced energy consumption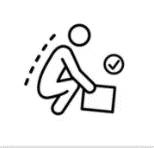 ✔ Hydraulic elevator for easy cleaning
✔ Critical zones are protected
✔ Displays and counters at optimal reading height
✔ Controls at optimal operation height
✔ Redundant sensors for permanent monitoring
Choose your recipe at a glance

Are you looking to roast, cook, steam and defrost in a conitnuous process? Partner up with Gernal and we"ll make it happen.
All lines can be combined, even Asian Streetfood is now easily prepared.
Easily control your line with a large multifunctional display.
Pick your recipe at a glance and ensure a steady quality for every batch.
Finetune all cooking parameters and tailor them to each product to achieve the perfect cooking time.
Upgrade your line to your liking with:
preparatory connections for a fire extinguishing system
a fully insulated energy saving hood
a Teflon® belt
a residue tank for impurities
an external heat exchanger
Do our regular lines not meet your specific demands?
Contact us and our engineering department will gladly design your next customized cooking or frying line.
More information on our continuous lines? Download our brochure.